Transports
EKO-TRADE KFT gives an answer to the growing request of flexibility and quality of an environmental friendly service. The long term experience of the company members assures a solid base that gives EKO-TRADE a national and international leadership. In the present scenery the quantity of infrastructures and means of transport is not enough to make suitable a road or intermodal transport system. Quality makes the difference. In order to be competitive in the goods handling, you need to be able to move products on every market, respecting its times and conditions. Conditions and times, which become always more pressing, due to the demand of the entire logistic chain. EKO-TRADE is able to manage efficiently the network interconnection, avoiding delays during the goods transfer from a mean of transport to another, thanks to informative systems which optimize and control constantly the transport.
ADR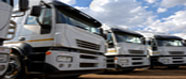 Eko Trade makes road and intermodal transport for liquid and solid waste of all ADR categories.
Waste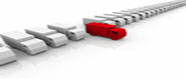 Eko-Trade makes waste transport for those categories:
1st category: Urban waste transport.
2nd and 3rd category: Recycled materials transport.
4th and 5th category: Disposal waste transport.
Random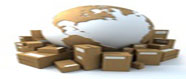 Eko-Trade makes random transports, both road and intermodal.
High temperature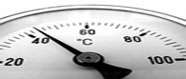 Eko-Trade's specialisation is high temperatures transport, up to 300°C (572°F). Eko-Trade has got caulk, heating-coil and self heating equipment. It operates on the whole European territory.