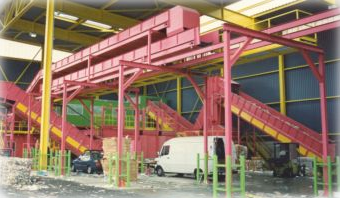 Plants
In ecologic field, EKO-TRADE is able to help companies in the choice of the best solutions for the managing and valorisation of garbage and waste material. Those are the priorities we have in valuing every single offer:
Optimize materials production and recycling.
Reduce energetic consumes.

Apply laws and regulations, always changing.
Choose tested and safe production plants.

Compatibility of the plants with the environmental and life needs.
EKO-TRADE is able to support you in design and realisation complete plants for the achievement of your objectives and the fulfilment of setted goals. For every need, EKO-TRADE is able to provide a proper solution, paying particular attention to transport and materials packing problems.